Join us for the 12th Annual Visual Design Retreat!
NEW! Sessions at the Performing Arts Building in Brewster
Arts Empowering Life and Pygraphics collaborate once again for this popular week-long visual design retreat. There are 16 spots available.
Led by Craig Harms and Brantley Douglas of Pygraphics and Creative Consultation Service, the Visual Design Retreat will offer you a wealth of information on Pyware 3D Drill Design, along with the opportunity for refreshment in Orleans, Massachusetts on beautiful Cape Cod and overlooking Cape Cod Bay. You will come away energized and equipped to provide cutting-edge drill instruction for your marching band, drum corps, winter guard, or indoor drumline.
Your Retreat Experience Will Include:
Comprehensive training beginner and advanced skill levels on creating, evaluating, and presenting drill with Pywaresoftware
Opportunities for independent work with personalized instruction and collaboration available
NEW FEATURE: Sessions will be held at the new, state-of-the-art Performing Arts Building in Brewster, MA
Five days, six nights of accommodations overlooking Cape Cod Bay
Gourmet meals, including a traditional Cape Cod Clambake
Free timed version of the latest Pyware software
Pyware 3D Version 11 Clinician Certification Stream
Cost: $1500, including all seminars, meals, and accommodations
Early-bird 10% Discount Available! Deposit and Registration due by January 15 to receive discount.
A non-refundable deposit of $100 is due at registration.
Craig Harms
Drill Writer, Owner at Creative Consultation Service & www.bandfo.com
Studied Instrumental Music Education at Wichita State University, Wichita Kansas, USA
Almost from the beginning, Craig has been the principal consultant for product education for Pygraphics, developer of Pyware Charting Aid and 3D Drill Design Software. He developed successful band programs during his 25 years of teaching which culminated in his teaching in London, England, as a Fulbright Teacher. In 1986, he left public school teaching to develop full time to his own Visual Design and Pyware Consulting Company, Creative Consultation Service and continued association with Pygraphics. In addition to developing www.bandfo.com featuring Pyware 3D Webinars, Craig has been called as principal presenter of Pyware 3D Software and Drill Design. He has for the past 6 years taught the Vandercook College Pyware Online Couse and for the past 10 years developed and presented the curriculum for the highly acclaimed Arts Empowering Life Pyware Drill Design Retreat in Orleans, MA.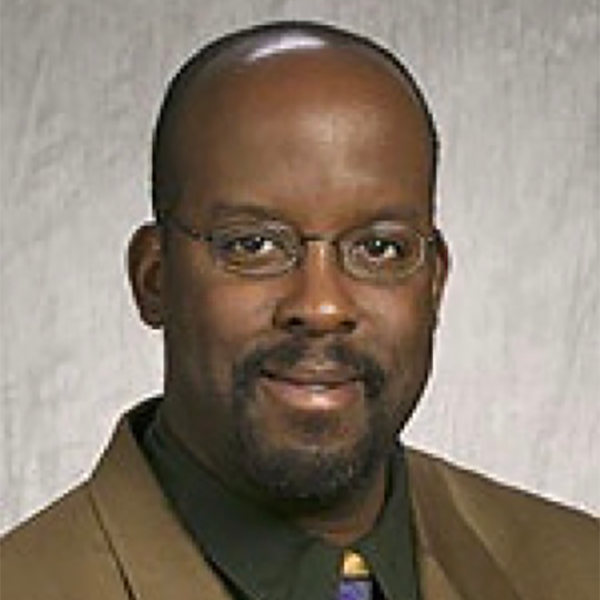 Brantley T. Douglas III
Associate Director of Bands
Director of Athletic Bands
University of Central Arkansas
Brantley T. Douglas III is currently the Associate Director of Bands and Director of Athletic Bands at the University of Central Arkansas in Conway. His responsibilities include directing the UCA Bear Marching Band, the Symphonic Band, and the Purple Rage Pep Band. He also teaches courses in music education and technology. He is active as an adjudicator, clinician and designer for marching units and concert ensembles throughout the United States and has served as the Marching Band Coordinator and Chief Judge for America's Thanksgiving Day Parade in Detroit, Michigan. Mr. Douglas is also a clinician for Pygraphics of Grapevine, Texas where he serves as a technology consultant.
About the New Performing Arts Building
After thirty years of sustained artistic growth, Arts Empowering Life has put its root down with a new, innovative, multi-purpose, Arts facility. The building was conceived in 2019 to meet the growing needs of the various groups and programs of Arts Empowering Life. It was constructed during the worldwide pandemic and is a testimony to determination and teamwork as hundreds of volunteers worked alongside experts in commercial building trades to create the structure you see today.
Numerous unique design features are based on the natural elements of Fire, Earth, Air, and Water. The exterior wood cladding is Shou Sugi Ban, an ancient Japanese technique of preserving wood with fire. This texture is combined with a firm earthbound foundation of stone, all set in place by volunteers, and surrounded by extensive plantings of natural fauna. The tower houses a wind turbine visually expressing the element of air, and providing sustainable power. Rain gardens surround the structure, and inside, a water feature is planned that will cascade from the height of the tower structure.
The building houses three first-floor, flexible spaces for individual and group instruction and rehearsals, and a large space which accommodates entire theater sets, ensembles, and performances. The second floor has an overwatch balcony, a conference/kitchen area, a solarium, a deck, and an additional rehearsal space. Built to combine function with beauty, this building provides both the young and established artist a creative space for education, rehearsal, and inspirational work.